Private Coaching Makes the Difference!
NOTE: For Promotional Testing  Click Here  For Preparation Questions before Entry-Level Coaching  Click Here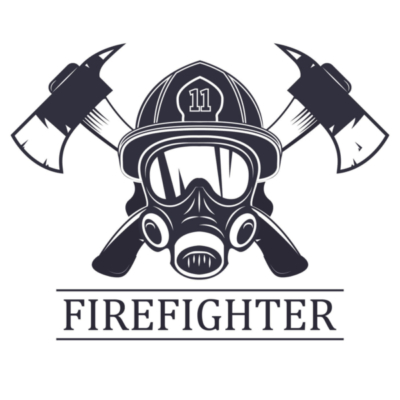 "The Interview that will Make it or break it!"
From someone who can speak from his personal experience:
"I just wanted to put this out there for anyone who has or is getting ready to apply for a dept…I will admit I was pretty skeptical at first but after failing at numerous interviews and being completely frustrated with the process I was thankfully referred to www.eatstress.com. I looked it over and after a few months ….yes I said months, I ordered the CD-series certain I could figure this out on my own. For another year I did just that but after failing several more times I finally called back for a coaching session and within a week I not only had an interview but ended up 2nd on the list at my dream Dept and I start in two weeks!  BEST MONEY I EVER SPENT!!!!!" –Mark
Meet Captain Rob
I'm a fire captain and am "Captain Bob's" son.  I do all the entry-level coaching in person and by phone nationwide. I don't really find people I coach doing anything wrong, but instead, they fail to include some of the things they've done in the past that will help the board understand what kind of a person they are. Please allow me to get on my soapbox for a moment. If you have put in an app., taken the written, or physical ability, you have an oral coming up…If you are in a fire academy, working as a volunteer, in high school, or are twelve years old and are going to be a firefighter someday YOU HAVE AN ORAL INTERVIEW IN YOUR FUTURE; YOU JUST DON'T KNOW THE DATE YET. 
Too many candidates wait until the last minute to try and schedule a coaching session. One candidate told me recently that he wanted to wait until the last minute because he wanted to be fresh.  Fresh?  Please, you want to get a coaching session in advance to be able to work up your best presentation, not when you're caught flat-footed when the letter arrives notifying you that you've been invited to the interview in just a few days.  If you wait too long, you might not get in.  Although openings are generally available, I often book in advance.
The choice is up to you.  How do you think you can present yourself in the best light? If you have spent weeks or even months preparing, or you are sitting in your car an hour before the interview still trying to figure out what you have done to prepare hoping it looks something like what you put on your application. My suggestion is to kill two birds with one stone. Prepare for your interview like you know you should, and next year you can give everyone a picture of you with your new badge for Christmas. Do everything you can to make sure you are a top candidate and get to the chief's interviews.
Here's what a new firefighter wrote
"Do everything you can to make sure you are a top candidate and get to the chief's interviews. The best $$$$ I ever spent was with Captain Rob. After my coaching session, my interview scores soared and I started getting Chief's interviews. I knew then the badge was possible. My wife could see it and the time I devoted to my quest was less noticed." – Scott
How Much Does Coaching Cost?
Coaching tuition is $400.00 (All Major Credit Cards Accepted). Please don't let the cost of coaching separate you from getting a badge. Contact "Captain Rob" direct with your questions or set up a coaching appointment both by phone and e-mail. Phone (707) 670-0180 e-mail address mail to: nrtc@sonic.net "Hope is the anchor to the soul."
×
Get started with Private Coaching
Capt. Rob will get in touch with you soon or you may call him direct at 707-670-0180
PRIVACY STATEMENT: We will not distribute your address to anyone. Period. This website is run by firefighters who respect your privacy.