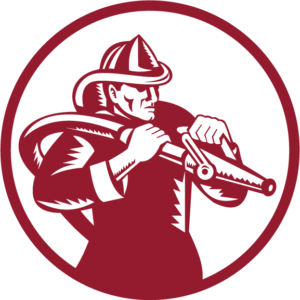 Thousands are now Firefighters after using our program of proven time-tested inside secrets gained from over 40 years of experience.
"This program is dedicated to those who possess the burning desire to acquire a firefighter badge
and become one of the last of America's heroes." — Captain Bob

EatStress also offers Private Coaching – For more information CLICK HERE

Got questions??  Don't hesitate to call Capt. Bob for answers (707) 670-1080 
Immediate Digital Download Available!
Our Guarantee: If you are not completely satisfied, we will refund 100% of product cost – no questions asked!

Instant Download  If you order the immediate download version there is no shipping or waiting. You will be reading and listening to the program in minutes even if it's 5am, weekends or holidays! Anytime, anywhere.

Promotional Testing  If this is your first promotional test, you're tired of being passed over, the list has expired again after all the acting time you put in without getting the badge for the second, third time or more, you don't want to be embarrassed again, then you've come to the right place.
"Private coaching can make the difference between being 40th (or worse) on the list, and being in
the top 10 going to the chief's oral to nail a badge! "     LEARN MORE