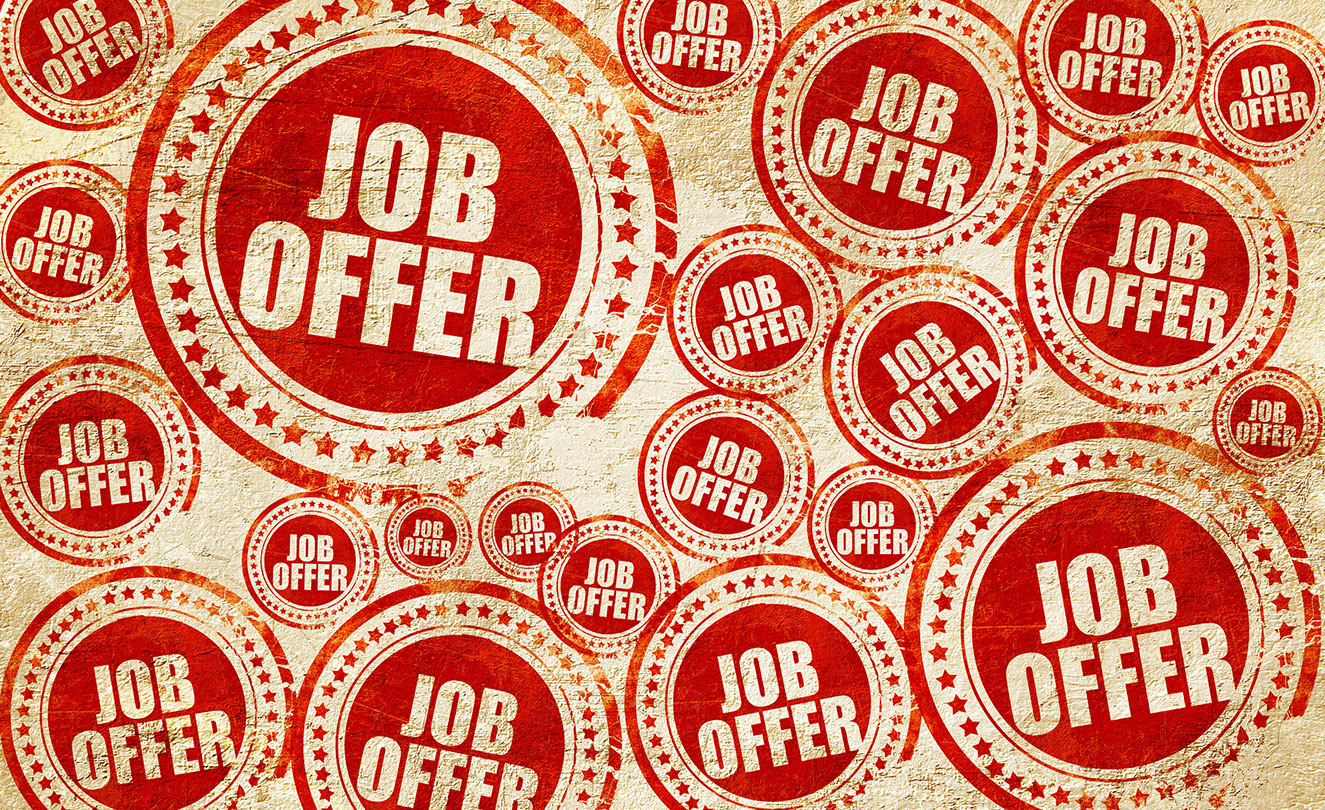 Multiple Job Offers
Email from Jimmy who has received 2 offers:
Dear Captain Bob – After getting your program, I got offered a job. Today, another job offer came. It's unreal. Thanks for helping me package the product (Me) and sell it. It worked!
Here is my dilemma. I received a conditional offer of employment from a County Fire. I have signed it and will mail it out. I need to pass the medical and psych exams.
Today, another fire department's Chief called. He gave me a conditional offer over the phone. As I expected, I have to pass the medical and background check to seal the deal. The Chief said he would mail me a letter to sign today.
Don't get me wrong. Having more than one offer is a great problem to have. My instinct tells me to sign, to mail both and to move forward. If I pass all the criteria for both departments, then I can make my decision.  But here is my concern. I am worried that these two departments may find out about each other. One or both would rescind their conditional job offers and I would be left with nothing. Captain Bob, should I let the Chief know about the previous offer or not? If I am asked by either dept, what would be the best way to handle the situation.
Captain Bob, I would rest easier if you could advise me. Thanks – Jimmy
Captain Bob's reply:
Hi Jimmy – There is no question it is tough to get a firefighter's job. Candidates don't believe me when I tell them that once they buy and work with our eatstress.com program, they can expect multiple job offers.
Congratulations! It's not uncommon to get two job offers. It is my opinion and experience to go forward with both opportunities. Don't let them know of each other unless they ask specifically and name the other department. You can make the final decision as the process unfolds. Do you have our special report on how to pass the psych? If not, GET IT! Do not be surprised if both departments send you to the same psych Doctor.  – Captain Bob
Follow up from Jimmy:
Captain Bob – I went to my psych evaluation without having enough time to get your special report.  One week later, I received a letter withdrawing their offer. Thus far, I have been unable to find out what component I did not pass.
But in other news, the other department sized me for turnouts and issued me all my other gear today. I took the medical last week. As of yet, I have not been contacted by the background investigator. I got to shake the chief's hand and meet some more of the guys as well. They gave me a helmet with a "Firefighter" shield on it. I am in disbelief and my jaw hurts from smiling. Thanks for the help. – Jimmy
Captain Bob's reply:
Jimmy – You never know what's going to happen in the hiring process. Follow each job offer until the end of the process. If you know you like one department better than the other, tell the other one goodbye. One of our candidates got 3 job offers in 8 days. He went forward in all 3, then made his decision. Keep your options open. The right fit will happen.  – Captain Bob
"Nothing counts 'til you have the badge . . . Nothing!"
Fire "Captain Bob" Author, Becoming A Firefighter