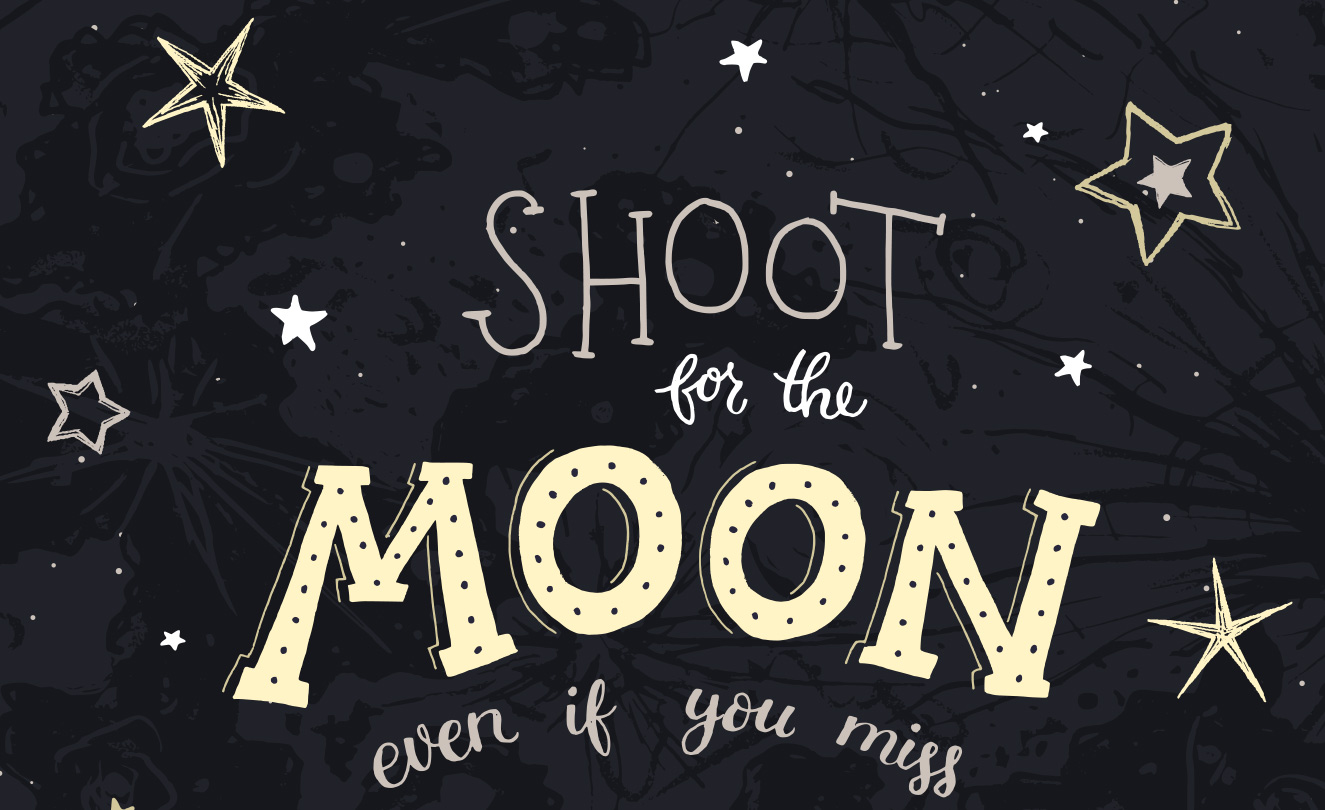 Shoot for the Moon
We all have dreams. It is what keeps us moving forward. Dreams get us out of bed in the morning. Some dreams are attainable. Some are not. But, we still dream.
Here is a situation where I was asked to give my opinion.
Captain Bob-
I've been offered a position to pitch with the minors.  It doesn't pay much, and I don't know if I'm good enough to make it to the majors.  My dilemma is I've also been offered a fire job. What do I do?
This was my reply:
Since I was a kid, I had a dream of becoming a firefighter.  A major firehouse was on my paper route in Oakland.  Many times, I was there when they rolled out.  The hairs stood up on the back of my neck.  I said to myself….someday that will be me.
I went to work for the Oakland Tribune driving a truck.  Many of those truck drivers tested and became firefighters.  I never weighed enough. I failed my first written.  Although the dream faded, it was never gone.  I still told myself….. someday that will be me.
When I was 28 (the age limit then was 29-30), I got the fever.  If I didn't do it then, it would never happen.  I gained 25 pounds in three months. I grew out of all my clothes.  I took several tests. The last 2, I placed #1. I learned a test taking formula that I have shared with almost 2,000 candidates who now have their badges. When I had secured a job offer, I re-took the written for the first department I ever failed.  I failed it again.  It just goes to show that you should never quit.
But, let's look at your options. I can't help but wonder how an Oral Board would respond when you told the panel about your experience as a left-handed pitcher in the minors or major league.  What would they say when you told them teamwork had been a major part in your life?  Who else can tell that story? No one – it's your story. And, it's a good one.
One of my firefighter friend's son was in a similar situation.  He was a shining star ball player in high school.  He went to college on a baseball scholarship.  One day, this kid realized he would never be good enough to make the majors. He dropped out of the program.  It broke his dad's heart.  John changed his major to fire science.  He got his FF1 and his medic certificate. Proudly, his dad pinned his firefighter's badge.
Here is my point: If you believe in yourself, you are given some strange kind of power to create conditions that produce the desired results.  "Shoot for the moon. Even if you miss, you will land among the stars."  – Les Brown. I firmly believe that if you follow your heart, the rest will follow.
Fire Captain Bob