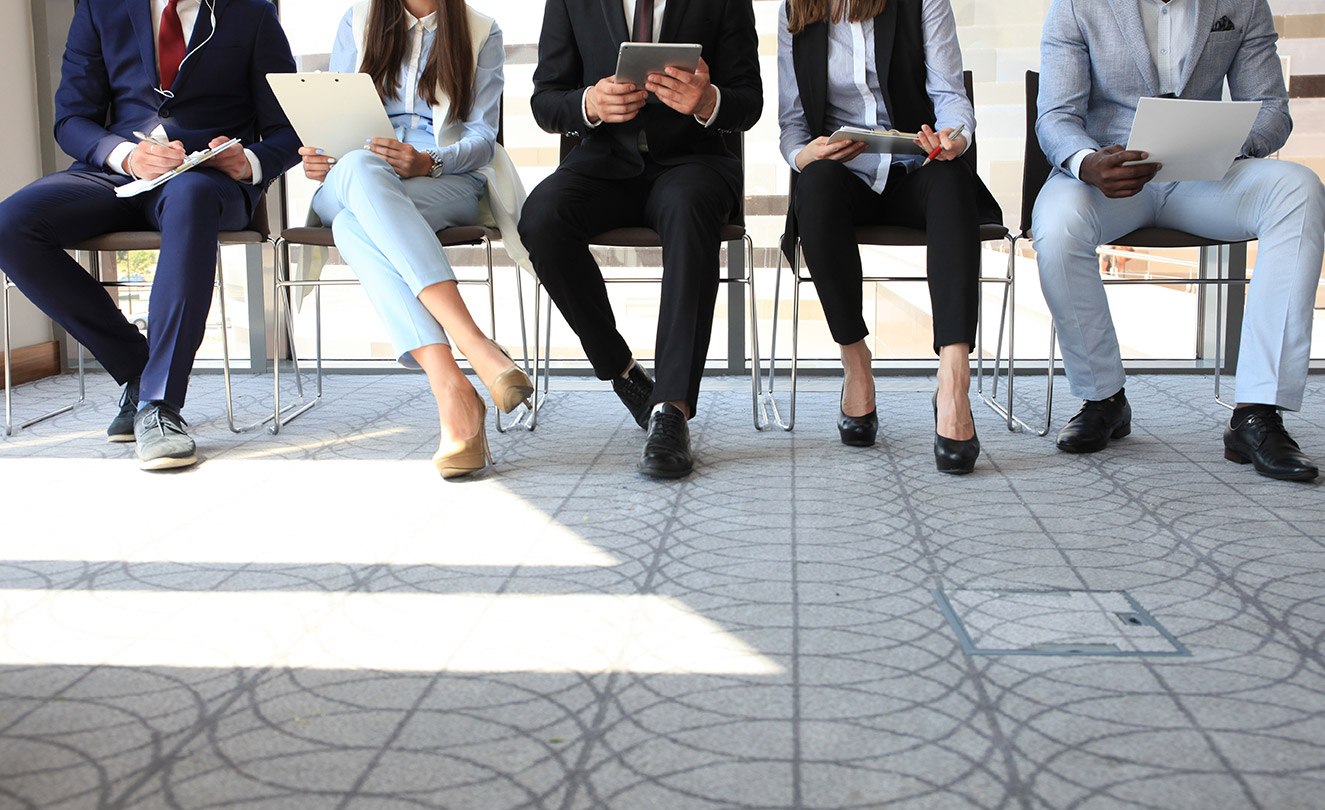 I had a candidate tell me he went to an interview wearing a tie, suspenders and no jacket. I asked him, "Who did you think you are Larry King?" I asked him if they called him back for a chief's interview? No. The defense rests. McFly?
The strongest non-verbal statement you can make in the oral board is what you wear. It is time to step up and make the investment.
Men: Do wear a wool suit in dark blue or gray. Pinstripes are fine, but avoid brown, black, or high fashion brightly colored suits. Sport coats or blazers are out, so is polyester. Tie should be in a solid color such as navy, red, maroon, or yellow stripe, or paisley print. Wear a white or off white, or pale blue long sleeved shirt in cotton or a cotton blend. Starch it no matter what the instructions say. No patterned shirts!
Black is a little too formal, more for dances, funerals and being a star in the movie Men in Black.  If black is all you have, wear it.
Don't: wear casual or novelty watches, too much jewelry, monograms, religious, political, or fraternity affiliation accessories. Beards are out; mustaches are a gray area. When in doubt, shave it off.
Women: Do wear a tailored business-like suit or dress with a jacket not overly feminine. Choose suits in conservative solid colors such as gray, navy blue, black, beige, or camel with conservative hemlines. Natural fibers, such as wool or linen, are your best bets; most synthetic blends, not matter how attractive, give off a whiff of the bargain basement.
Always wear stockings in natural shades. Avoid dark colors will light colored shoes. Always carry a spare pair.
Don't: Wear anything flamboyant, trendy, faddish, low-cut, too tight or short, or otherwise provocative. You are not trying to make a fashion statement, but trying to get a badge! No heavy perfume, ankle bracelet, stockings with patterns, lace, bold colors, or seams; sandals, very high heels, unusual colors, or casual styles. Ladies: hair up; no bangs falling into your eyes or face.
Don't ever wear slacks, even pantsuits. I had a female candidate contact me for private coaching for an oral interview for the city of Oakland. This paramedic had been trying for 5 years to get on the fire department. She just missed the cut at Contra Costa County. She was tired of being the brides maid. I asked her what she was going to wear.
She said she always wore a pants suit. I convinced her it was time to step up and make the investment. She showed up for coaching in a $650.00 tailored (Killer) wool suit.
I showed her in 10 minutes on the video the mistakes she was making in her presentations.
She called me two weeks later on her birthday, that she had received her notice that she nailed that job in Oakland. She now has the job of her dreams.
I've been coaching firefighter candidates for over 28-years. You may have great credentials, but if you can't pass the job interview, you don't get the job.
Nothing counts 'til you have the badge. Nothing!