You have to pass the psych test first time out!
Most candidates are more than surprised when I tell them up to 40%
fail the psychological test given by many departments.
I received one phone call and two e-mails from relatives of a firefighter/medic candidate who failed a psych test before the candidate called asking "What can I do now?"  He had been testing for 5 years and this was the first job offer. I asked him if he knew who we were?  Yes.  Did you know we had a preparation program for the psych?   Yes.  Why didn't you get it?  I wish I had a dollar for every time I've heard this, "Things were going so great I didn't think I needed it."
Imagine after all the education, experience and time preparing to get this job like the above candidate . . . and you're eliminated.  Then no one will talk to you to find out what happened. I've talked to too many candidates who were devastated and didn't know what to do next.   This is a critical part of the testing process you need to prepare for and pass the first time out.  This information works for fire and police.
You've jumped through all the flaming hoops and made it through the background check. Then, you're conditionally offered the job pending the medical, which includes a psychological test. You take the test, no big deal right? Then the phone stops ringing. You are out of the hiring process. You are told that you didn't meet the profile. What profile? What do you mean I didn't meet the profile? I've got training, experience, education, every degree, certificate, merit badge, and a paramedic certification. I've been a volunteer, paid member of another department for 10 years, and lived and breathed this job. And, I don't meet the profile?
Testimony from Scott-
I took over thirty tests to get hired.  At 32 years old, I thought I was getting too old to be hired.  Three days before I was to take my next oral, I found "Captain Bob's" program.  In just those few days I was able to make changes in my presentation to get the best score I'd ever had on an oral.  I received information to go forward in the hiring process.  Things moved pretty fast after that.  "Captain Bob" cautioned me to slow down and take the process one step at a time.  He was there to take my calls when I got crazy.  He was right on every step of the process.

I had already failed three psyche tests.  I knew what I was doing wrong once I read the Special Report.  I went in better prepared.  I passed! I'm now working for a big, huge, awesome Class One Fire Department, riding one of the busiest engines in the nation.
If you order the immediate download version there is no shipping or waiting. You will be reading and listening to the program immediately! Even if it's 5 a.m. weekends or holidays!  Anytime anywhere.
Those candidates who get our program could end up with your badge.
The following is from a candidate who failed their psych, found us on the Internet and ordered our program:
I took the test last week and the doctor failed it. I ordered and read your program. I wish I had this program before I took my psych interview. Made me mad that they didn't even give me a chance to explain when it was them that said answer honestly and you will have a chance to speak with a doctor to clarify your answers.

 It made me feel like I was a psycho applicant. Know I know why. I really do regret not finding you online earlier, I know for a fact it would have made all the difference.  Now I have to wait a year to retest and that was the only damn thing that stopped me.

 PS: I found you on the internet using the search words "FAILED PSYCH TEST".

 Better luck next time. Thanks for your help. Best $40 spent on the internet for sure with no doubts what so ever. Also gave me closure why I failed. 

 J.
The psychological test consists of a written test and an evaluation with a psychologist The most common written portion of the psychological evaluation is the Minnesota Multiphasic Personality Inventory interview test of up to 1000 questions.
We have combined the Don McNea Psychological Exam Preparation Workbook and our Conquer the Psychological Interview Special Report to prepare for what to expect from the Psychological Test.
From Colin-
Thanks for your 'Understanding the Psychological Interview, Special Report'. The information provided therein was SPOT ON!! I  had no face to face interview but was given the MMPI for completion. Your example questions were not only similar, but verbatim for many of the questions posited before me.  My version was the TRUE / FALSE edition. The suggested answers offered me great incite into the reasoning process behind scoring. I paid special attention to the warning of offering too much information, "bearing one's soul", so to speak. This was of considerable help. I am happy to inform you that, after a call from the evaluator herself, I have passed the evaluation, with no problem areas. I got the call from the city for a start date -Colin Chang, FF/Medic
This from John-
I ordered your special report on physiological exams and felt so empowered during my exams it was a joke. It was like I was in their heads instead of the other way around. I passed all with flying colors.

I got my call and today was my last day in my civilian job. I start academy on March 3rd and am the happiest man on the face of the earth. Thanks so much and God bless you.

John, Springfield, Ohio
Special Offer!
You can get the complete package of the Don McNea Psychological Exam Preparation Workbook for the written and Captain Bob's Conquer the Psychological Interview Special Report for the evaluation interview with the psychologist for a special website offer of $39.00!  That's 40% off if sold separately.  This program works for fire and police.
As a Bonus, we're throwing in FREE Captain Bob's  "Fire Up Your Communication Skills (e-book )that has been translated in 27 countries including South Korea, Latin America, and China.
This Special Psychological Program is sent immediately to you as an electronic document by e-mail so there is no shipping and no waiting!  You will be reading this special report within minutes after you place your order.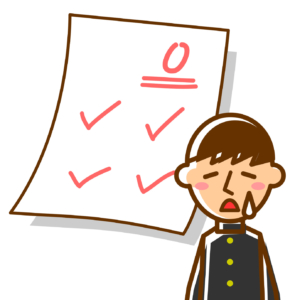 PRIVACY STATEMENT: We will not distribute your address to anyone. Period. This website is run by firefighters who respect your privacy.